Meet the Humans of RedKey: Klaus Bank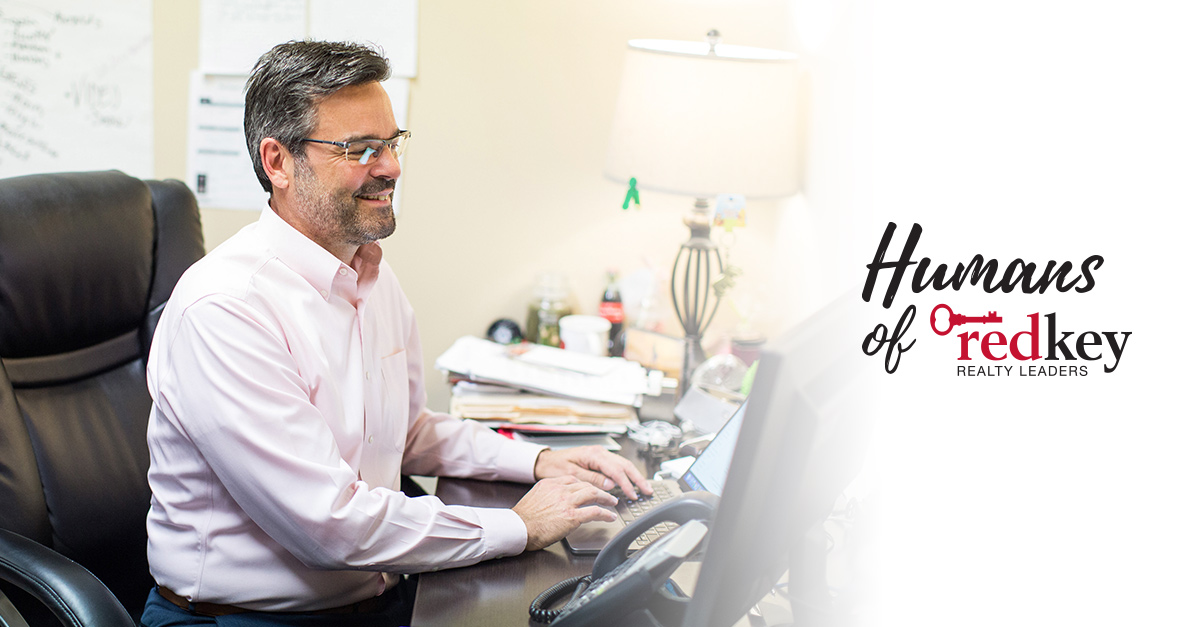 Although Klaus Bank's official RedKey job title is Designated Broker, a more apt title might be Wearer of Many Hats. As part of the leadership team, he helps create and define high-level company goals. In addition to his leadership role as second-in-command, Klaus also acts as a coach and an integrator, working with staff and agents to execute RedKey's mission and strategies. And he does it all with his trademark calm demeanor and caring attitude.

While Klaus' favorite kind of day is one that is predictable, part of what he does – and does well – is resolve conflict when it arises. His secret to peacemaking success? A deep well of patience and empathy. These characteristics are also the reason people often turn to him for help making decisions. His ability to listen patiently, analyze situations, and offer sound advice make him a go-to source for friends, family, and coworkers in need of guidance.

When Klaus isn't at work, he enjoys trading in his multiple RedKey hats for a different type of headgear – a motorcycle helmet. In fact, he recently traveled to a RedKey training conference in Colorado via motorcycle, riding across Missouri, Kansas, and into the Rockies. If he's not on his bike, you're likely to find him playing his saxophone at a gig, spending time with his family, or streaming podcasts and movies. His favorite genre? True stories of diverse groups of people working together to help one another – a phenomenon that Klaus witnesses, and helps cultivate, every day at RedKey.

Applying a spirit of love and service to our work with clients – and each other – is an integral part of RedKey's mission, and a significant contributor to our success. Another key component? Leaders like Klaus, who both guide and serve, and work tirelessly to make our team even stronger.